Positive Indexing Roller Clutch
Positive Indexing Roller Clutch
HBS-7090-PIRC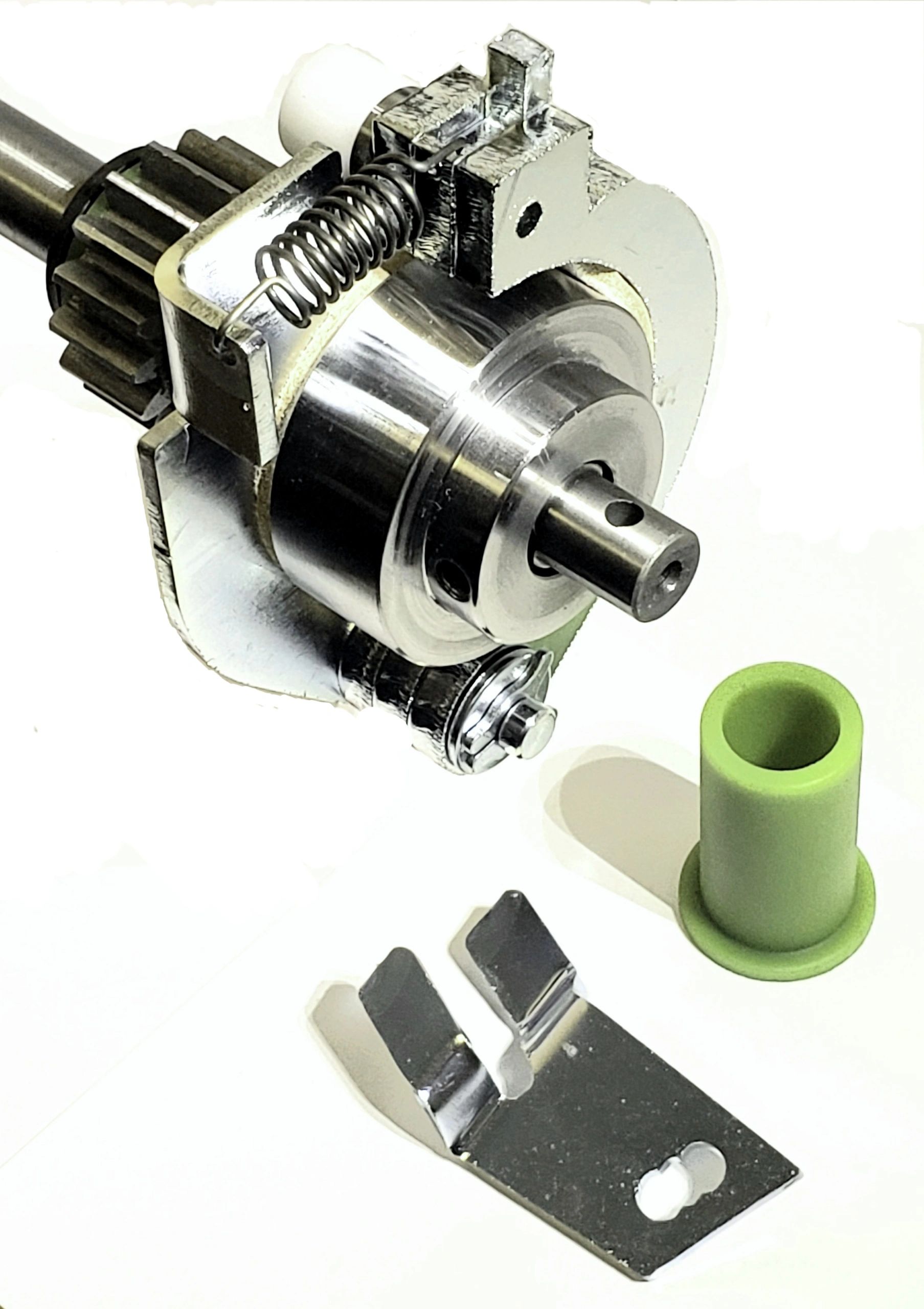 The Positive Indexing Roller Clutch was designed to eliminate earlier model design issues from OEM style clutch and brake drive systems to drive the Distributor Assembly.
Designed to run virtually Lubrication free with the Enviro Bushing Provided in the assembly.
Roller bushing replaces the old style metal on metal stop blade (No More Grease).
All Steel Drum assembly conforms to Leather insert to create full contact to indexing surface.
(No More Warping of parts with non contact points between drive plate and friction disc)
(No More Brake Dust Everywhere)
The Positive Indexing Roller Clutch can be used on 82/70, 82/90 and XLI Edge Machines.  Will work with other foreign model machines also.